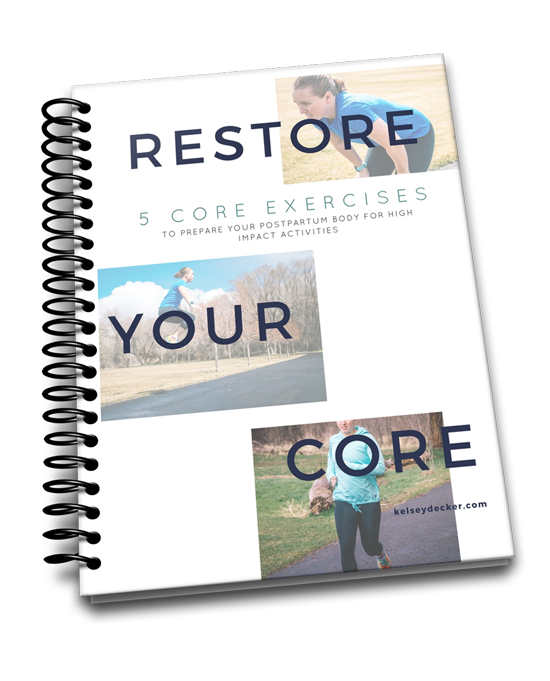 It's Here!
You asked for it, and here it is! 5 exercises to improve your core stability, to make you stronger, run faster, and jump higher. You've got goals and a strong core will help you get there!
Why did I make this?
I learned the hard way after having my 2 boys that core strengthening is a necessary part of returning to the activities that I wanted to do. Having a strong core was the foundation I needed to get stronger and reach the goals I had set for myself. And now I want to share what I learned with you. So, whether you are looking to run faster or just be more active, you are on the right track by taking the time to build a solid foundation. I'm so glad that you are here!
Download the Restore Your Core guide here!