It's that time of year again.....
The holidays are around the corner, your shopping list is a mile long, ESPECIALLY this week because who doesn't love a good deal. 
As you are looking at your to do list for this week, this month, the rest of this year, the rest of this DECADE, where are you on it?
I'm going to guess you aren't even on there, am I right? I know, because I have been there. I know what it is like to feel lost in the thick of it all. Juggling multiple schedules, making dinners, finding clean underwear for little bums, and doing it all on less than 6 hours of frequently interrupted sleep. 
How on earth could I be sitting here telling you that you need to add one more thing to your incredibly long list? Because YOU NEED it. 
It's time for you to make yourself a priority. Not after the first of the year, NOW. Right now. 
Because, here's the thing. You will be so much better able to tackle that list of things you have to do, if you are taken care of first. 
Sound ridiculous or too overwhelming?
That's where I come in. 
I am accepting 5 new one on one clients. 5 women what are ready to see results. 5 women who are tired of the "someday" and are ready to get to work. 5 women who are ready to take back part of themselves. 
Are you READY?
How does it work?
Click the link below to apply for one of the 5 spots I have available. Once I receive your application I will reach out to schedule a phone call to discuss your goals and make sure we are a good fit and answer any questions you may have. After that, we will get set up and get to work!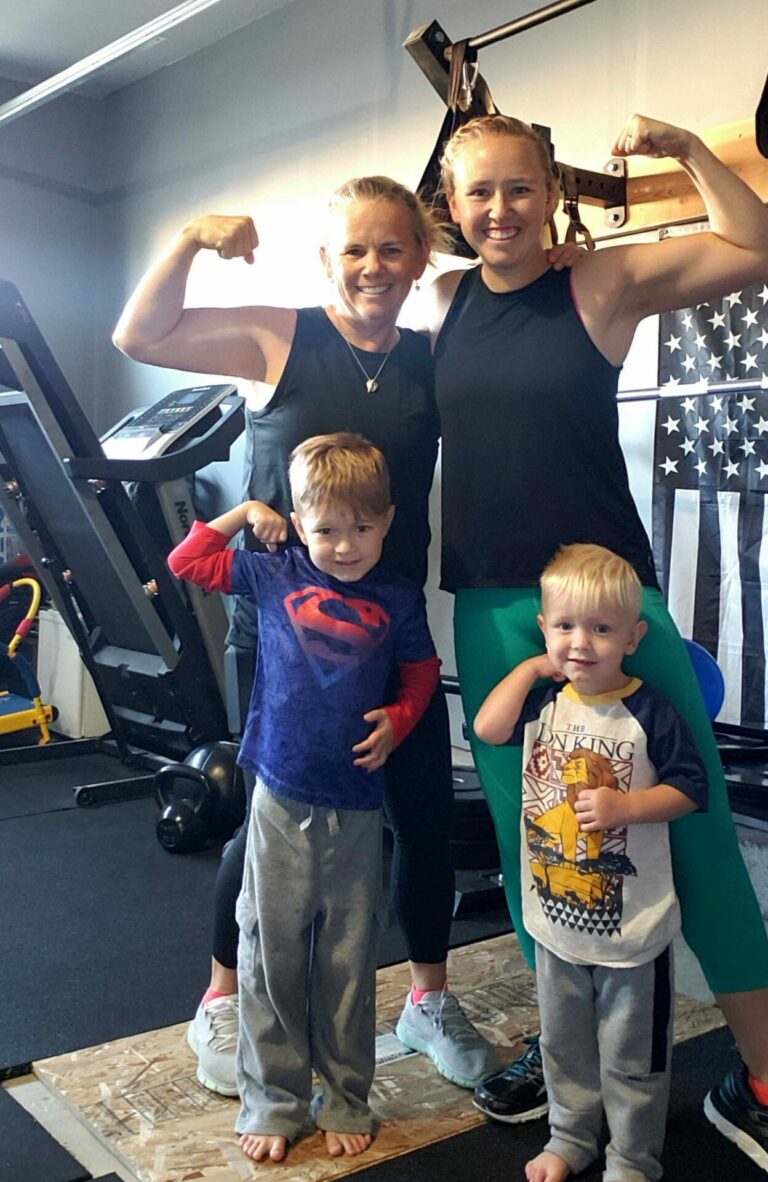 I will be accepting applications until November 30! 
What is included?
Weekly customized workouts, 100% tailored to your specific needs
Workouts that can be done at home or the gym, and are EFFICIENT and EFFECTIVE.
Weekly check-ins via email or phone call
Email access to me with a 24 hour or less response time
The tools you need to create a HABIT, not just a quick fix, short term solution. 
A physical therapist guiding you through the process
 BONUS! These 5 women will also have access to my online coaching group for added support and accountability.
Who is this for?
Women READY to make time for themselves
Women who are fed up with the fad diets and quick fix programs
Women who are frustrated with the lack of results from other programs
Women who want to feel GOOD in their own skin and clothes
Women who are ready to put in the work and see RESULTS
Women who are ready to see what strength training can do for them
Who is this NOT for?
Women who want to spend hours in the gym
Women looking for a quick fix
Women who already have it all figured out
Women who want to spend hours doing cardio
Applications are open from now until November 30! Once these 5 spots are filled, I will be closing applications, so apply now!
What are other women saying about this training?
Recognizing that our bodies are amazing and can do amazing things is something I learned working with Kelsey.  She is positive, energetic and on the leading edge of fitness and coaching techniques.  I highly recommend working with her, no matter what stage of life you're in ….you won't be disappointed. 
I love Kelsey and her workouts because she knows the reality of the busy life of a mom! She formulates her workouts to get the most out of the time we set aside. I didn't know I could get SO sore after just 20 minutes! Kelsey doesn't expect perfection, just to do a little better every day, which is something everyone can commit to
Submit your application NOW before the spots are filled! Doors are closing on this opportunity November 30th!
My name is Kelsey. I am a wife, mom, and physical therapist. After having my first baby nearly 5 years ago I quickly learned that there was a huge gap in education, instruction, and coaching for postpartum moms looking to return to some level of physical activity. I have spent the last 4 years working with a coach for myself, studying and learning as much as I can, and am now working to do my best to pass that information on to other women like me. 
I have a Bachelors degree in Exercise Physiology and my Doctor of Physical Therapy degree, and I continue to pursue more education to better help women recover and regain their confidence and abilities safely as they navigate postpartum and motherhood.
I am here with you every step of the way, because I have been there and know what you are going through. I can't wait to get started and help you feel better than ever!