I have talked with so many women about their desire to create a healthy and active lifestyle, but not knowing where to start...
The conversation usually leads to some of these questions:
What type of exercise is best?
Is my body healed enough after having my baby?
Have I waited too long to change my body after a baby?
But what if I pee every time I jump, cough or sneeze?
Can I really make a difference in my body by working out at home?
How will I find the time?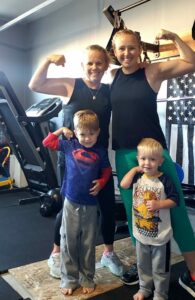 This is why I created my online coaching club "Kelsey's Krew".
What is Kelsey's Krew?
Kelsey's Krew is a place where moms and women can learn how to be the best versions of themselves. It is a place where we learn how to take care of our bodies and get and keep them functioning the best they can. It is a place for us to recover from pregnancies, heal through the postpartum period, prevent injuries, and embrace and strengthen our "mom-bod" to be the capable and strong body that it is. This is a place where we put in the work and the time to make a change to our lifestyle to allow us to keep up with all the demands that we place on ourselves as women and mothers.
The Krew just celebrated its first birthday in October and one thing we ALL have learned is that it is better when we are working on this together, which is why I have a special offer from now until December 3rd. I have discounted the price of Kelsey's Krew by 20%! In addition, when you sign up, you have the opportunity to gift ONE MONTH FREE to another woman you think would love the Krew!
20% off and a FREE MONTH TO GIVE, because I love it that much. 
Regular price $29.97 per month without a contract
NOW Only $24.97 per month, without a contract AND one FREE month to gift!
You will be contacted after signing up with a link to share one free month
Who is Kelsey's Krew for?
Moms wanting to make a lifestyle change to be more active and healthy as a mom

Moms looking to get stronger and feel more comfortable in the body that they have

Women wanting the accountability and support of other women that are making the same changes

Moms wanting the help of a professional that understands the different physical needs that arise after we have children

Women looking for a way to be stronger and more capable without spending house away from their family at the gym

Women who are ready to put in the work to make a lasting change for the better

Moms who are struggling with MOM GUILT over spending time on themselves.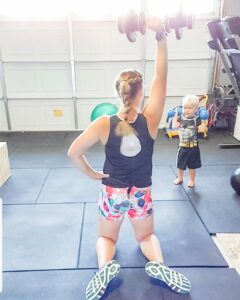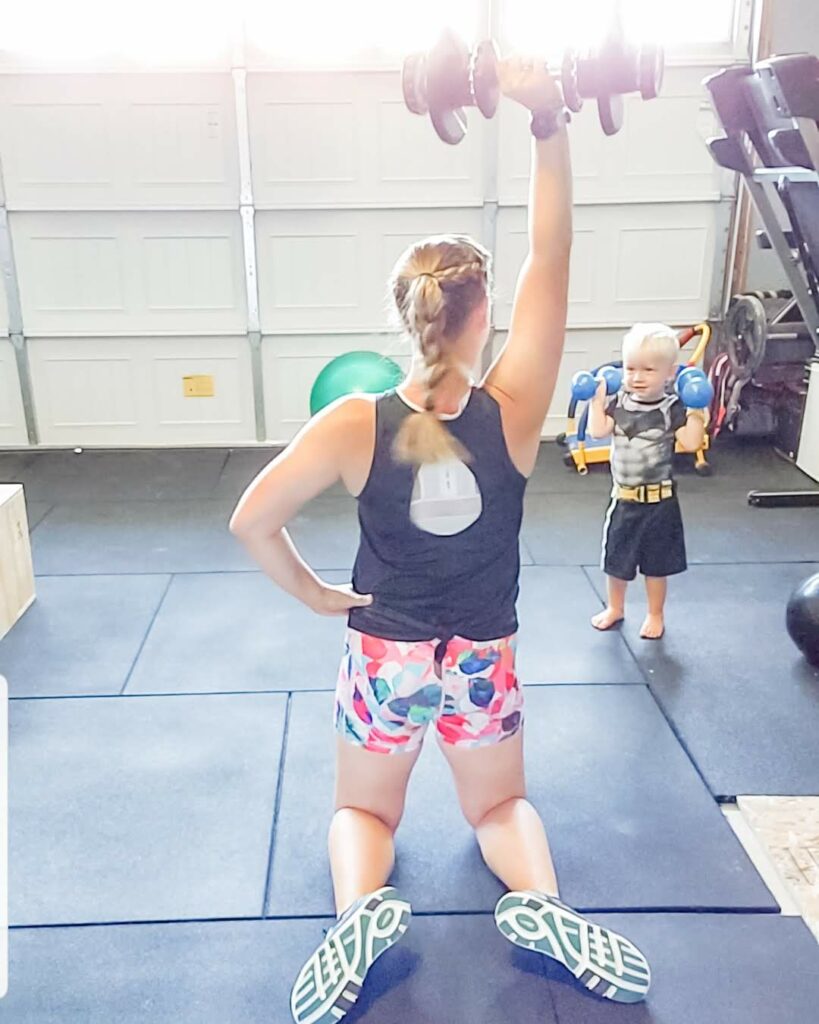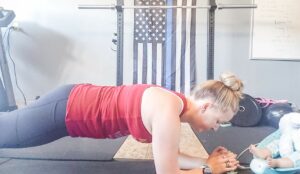 Regular price $29.97 per month without a contract
NOW Only $24.97 per month, without a contract AND one FREE month to gift!
You will be contacted after signing up with a link to share one free month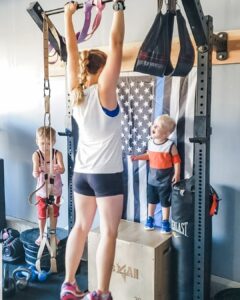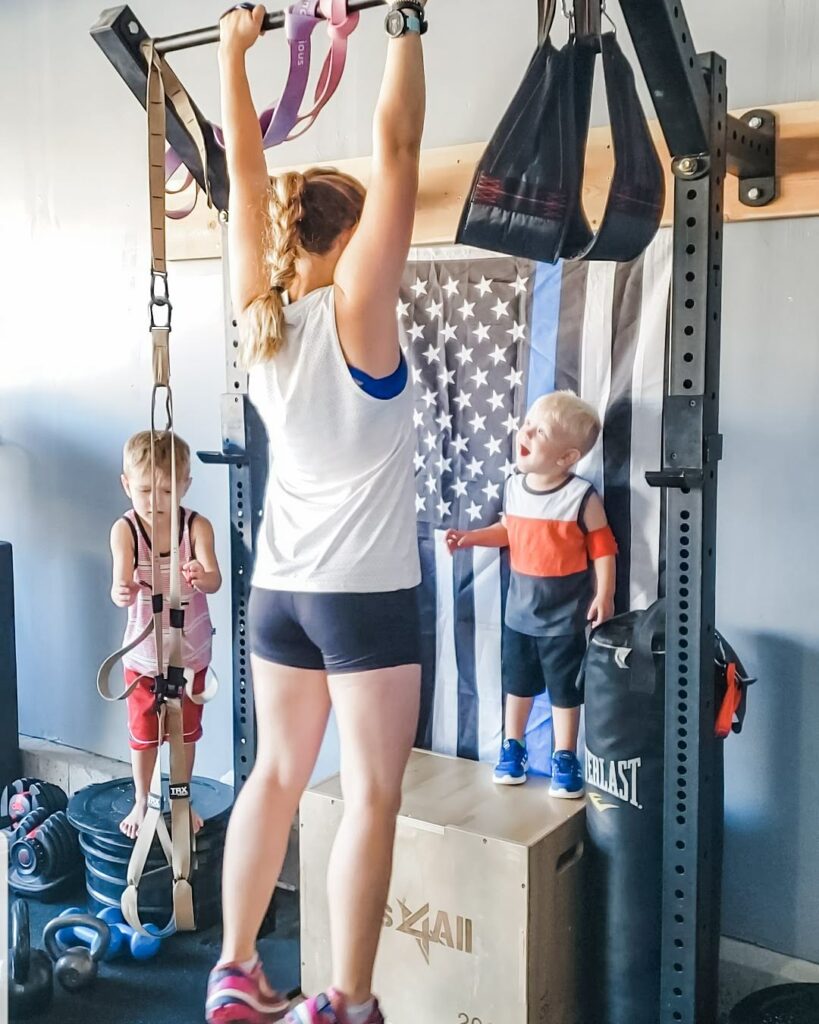 Women looking for a quick fix or a magic program 
Moms looking to bounce back from pregnancy as fast as possible, without worrying about proper healing
Women who want to spend hours in the the gym 
Women who are unwilling to invest time and energy in themselves
Women who are content with feeling okay, and are not interested in feeling AMAZING.
Moms that have it all figured out when it comes to balancing caring for themselves and those around them.
New workouts every 4-6 weeks that can be done at home or at the gym in 20-30 minutes
Exercises and workouts include modifications as needed
Daily interaction with me and other club members in a Facebook group
A supportive, uplifting environment with other like-minded women, working towards similar goals
Education on postpartum recovery, exercise during pregnancy, diastasis recti, and pelvic floor recovery.
Basic nutrition support
Access to a MEMBERS ONLY area with workouts, videos, and educational materials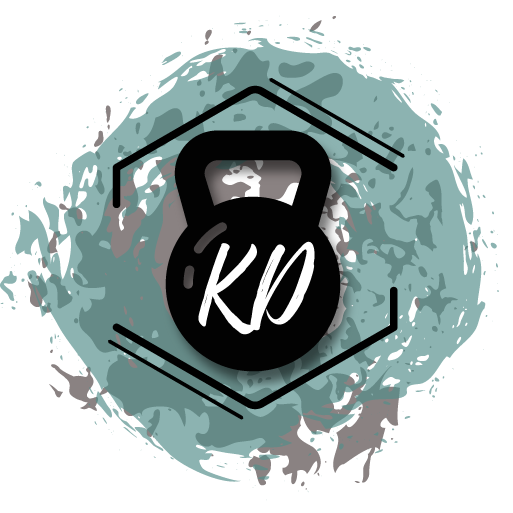 Regular price $29.97 per month without a contract
NOW Only $24.97 per month, without a contract AND one FREE month to gift!
You will be contacted after signing up with a link to share one free month
Frequently Asked Questions
Q: Do I need to have a gym membership to make use of the workouts?
A: NO! All the workouts are designed to be able to be completed at home or at the gym, whichever you have access to!
Q: How long is each workout going to take?
A: All workouts are designed to take 30 minutes or less!
Q: Can I do these workouts if I am pregnant or newly postpartum?
A: Yes! All the workouts include modifications for pregnancy and postpartum moms.
Q: What if I feel like I need more individualized coaching?
A: I offer 30 minute coaching calls and one-on-one coaching. If you are interested in more coaching than what you are getting in the Krew, feel free to reach out to me and we can discuss the best option for you!
Q: Do I need to sign a commitment to sign up for the Krew?
A: Nope! The Krew has no contract, you can cancel at anytime.
Q: Do I have to follow a strict schedule?
A: Absolutely not. I am 100% about being flexible and making things work for YOU! Each set of workouts will come with a suggested schedule which you are welcome to tweak to fit your life and your schedule.
Q: What kind of support will I have in the Krew?
A: You will have access to me via email and a Facebook group in addition to the support of other women in the Krew!
In the Krew I will provide you all of the tools for you to gain the following:
Increased strength and endurance
Improved confidence in yourself as a mother and a woman
Understanding of why and when modifications are important to our exercise routines (pregnancy, postpartum, injury, etc.)
Confidence in your abilities to workout, set goals, and work towards those goal, even through pregnancy, postpartum, and beyond.
Accountability from a group of like-minded women who "get it" when it comes to finding time to workout and take care of ourselves.
A sustainable, lifestyle that incorporates working out, being mindful of our bodies, and taking care of US, so we can continue to take care of those around us.
Coaching and guidance from a coach and physical therapist that has extensive knowledge of how our bodies work and what they need to function the best they can!
What do other women have to say?
I love Kelsey and her workouts because she knows the reality of the busy life of a mom! She formulates her workouts to get the most out of the time we set aside. I didn't know I could get SO sore after just 20 minutes! Kelsey doesn't expect perfection, just to do a little better every day, which is something everyone can commit to
I learned that I can lift heavier than I thought I could. I've been taking it easy since my girls were born and not challenging myself. The instructions to GO HEAVY inspired me to really push myself and I can feel it paying off!
I loved the workouts!! I was totally in a lifting rut and now I have 4 fabulous workouts to mix in. Also I haven't lifted heavy on a long time so it was fun to push myself that way.
My name is Kelsey. I am a wife, mom, and physical therapist. After having my first baby nearly 5 years ago I quickly learned that there was a huge gap in education, instruction, and coaching for postpartum moms looking to return to some level of physical activity. I have spent the last 4 years working with a coach for myself, studying and learning as much as I can, and am now working to do my best to pass that information on to other women like me. 
I have a Bachelors degree in Exercise Physiology and my Doctor of Physical Therapy degree, and I continue to pursue more education to better help women recover and regain their confidence and abilities safely as they navigate postpartum and motherhood.
I am here with you every step of the way, because I have been there and know what you are going through. I can't wait to get started and help you feel better than ever!