Postpartum Virtual Workshop
How much do you know about postpartum recovery?
What about return to activity?
Have you thought about how nutrition can affect your recovery and postpartum experience?
Have you wanted to start exercising postpartum, but don't know where to start?
Are you worried about exercise affecting your milk supply?
If you have ever asked ANY of those questions, you are in the right place!!
This postpartum workshop will address all those questions and so many more!!
Due to this being our FIRST ever online workshop, we are offering it at only $35 for the entire workshop! (Regular price is $107)
I am so excited to offer this workshop to you! Earlier this year, I started putting together an in-person postpartum event. As I was getting ready to nail down a date and location, the COVID-19 pandemic hit the country, shutting everything down. Rather than scrapping the whole workshop, I decided to take it online! 
Starting MAY 5th, we will meet twice a week, on Tuesdays and Thursdays at 8:30 PM via Zoom.
You will have a link emailed to you the day of. We will meet for an hour where we will discuss that topic for the evening and you will be able to ask questions and interact with Kelsey and Rachelle.
Each session will be recorded and you will have the recording emailed to you the following day. 
Due to this being our FIRST ever online workshop, we are offering it at only $35 for the entire workshop! (Regular price is $107)
Topics covered will include:
Early postpartum recovery and movement
Return to exercise
Exercise/movement recommendations for early postpartum
Core and pelvic floor recovery and considerations
Nutrition guidelines for early postpartum
Establishing and maintaining a good milk supply through different stages of postpartum
How hormones are affected by nutrition
And so many more!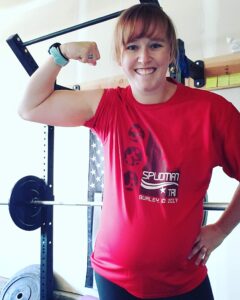 Frequently Asked Questions
Q: Is it really only $35 for all 6 classes?
A: YES! This is our first time using this platform and we are wanting to see how it works. We will ask you to take a survey at the end so we know how to plan for future classes.
Q: What are the dates?
A: May 5th, 7th, 12th, 14th, 19th, and 21st.
Q: What if I can't attend all sessions in person?
A: All sessions will be recorded, and you will be emailed the recording.
Q: Who is this class designed for?
A: We built this class for moms who are late in pregnancy or early postpartum, however, this information is great for anyone at any stage of pregnancy or considering pregnancy in the near future!
Q: I have more questions, how can I get in touch with you?
A: Send me an email at inf[email protected] and I will be happy to answer your questions!
Q: Where do I sign up?
A: Right here!
Due to this being our FIRST ever online workshop, we are offering it at only $35 for the entire workshop! (Regular price is $107)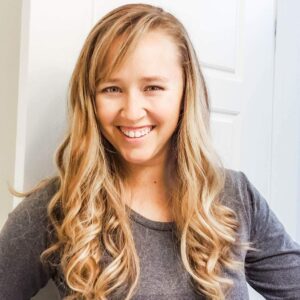 I am a wife, mom of 3, and physical therapist wife, mom, physical therapist, and postnatal fitness specialist.
I have been a physical therapist almost as long as I have been a mom, and I have seen women struggle with their postpartum recovery, establishing a fitness routine postpartum and feeling confident and comfortable in their postpartum bodies. I have learned how to use movement and exercise promote healing and recovery, feel strong, confident, comfortable, and incredibly capable in my postpartum body and have a passion for share that knowledge with as many women as possible.
After having my first baby, I felt so lost during my postpartum experience. I wanted to feel like "myself" but no one had told me what to expect. All the changes with my body, my hormones, my schedule, everything was knew, and I just couldn't figure out how some women seemed to just sail so easily through postpartum. Through my struggle I learned that there was a lot to learn about postpartum recovery and returning to activity. I've spent the past 4 years studying and learning and am excited to be able to share this information with you!
I want to empower as many women as possible to have the best postpartum experience possible. I am excited you are here and can't wait to get started!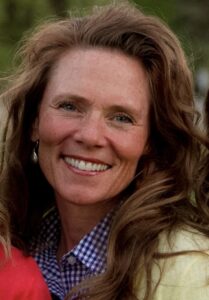 I love all things Nutrition!! My kids have kept me humble over these 27 years of nutrition education. They remind me that not everyone loves celery juice,  and say often, "mom you don't have to put black beans in those brownies!!"  Nutrition is just a part of me!!
I am a wife and mother of 4 children and we love to adventure as a family.  My 2 oldest are girls.   My second oldest daughter just got married in our crazy covid19 times, and my other daughter is finished with college and working. My two youngest are boys and they're both at Skyridge High School.
I graduated  from BYU with a Bachelors of Science in Food Science and Nutrition.  I started my career working at the Utah County Health Department as an Environmental Health Scientist.  After working there for several years I transitioned into teaching classes for the American Heart Association, followed by working in wellness gyms, as a nutrition consultant.  From there I created my own private practice, as a nutrition consultation for the past 25 years and have been doing that ever sense. 
I'm very excited to be a part of your postpartum experience.    I look forward to meeting with you and giving you information that is usable and that you will find easy to apply on your postpartum journey.