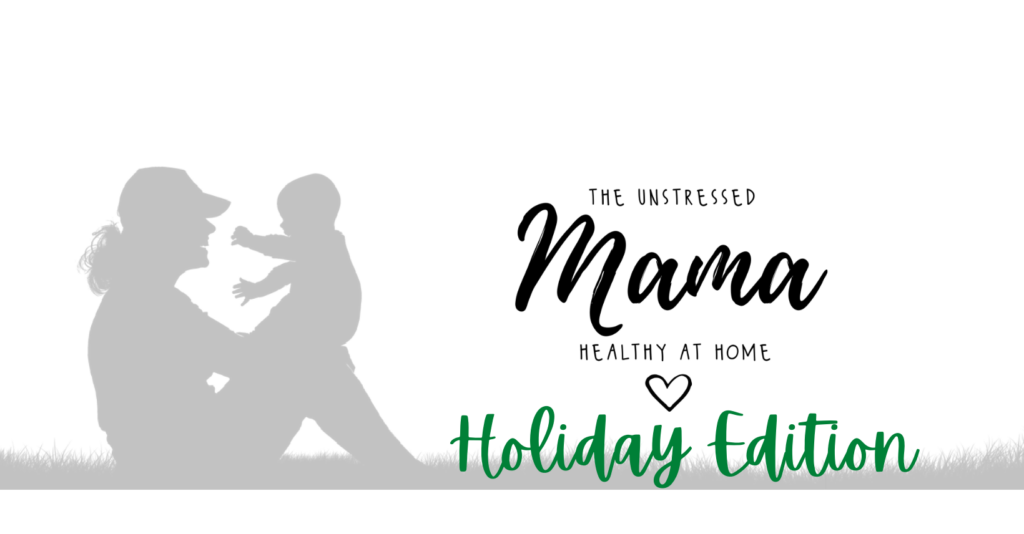 A 2 day, virtual workshop, brought to the comfort of your home on November 20th and 21st, 2020
What is the Unstressed Mama?
The Unstressed Mama is a 2 day virtual workshop was born when 5 friends, connected by their internet based businesses saw a need to support mamas, at home, during one of the most stressful years ever. Our first Unstressed Mama Weekend happened in May 2020 and was so much fun we are excited to bring you The Unstressed Mama: Holiday Edition this November!
We all know 2020 has been a year that none of us expected. From changing work and school situations, to running out of toilet paper, and gyms being closed. Needless to say, stress levels have been sky high and us as mama's have been taking that stress on for everyone around us! We all could use a weekend to rest, recharge, and prep ourselves mentally, physically and emotionally for the upcoming holiday season. 
This time around we are also excited to offer a "hostess" option to the workshop! We know that 2020 has been a year of social distancing, and we hope soon to be able to hold a LIVE Unstressed Mama workshop. As we can't do that right now, we want you to have the option to grab a few of your girlfriends and watching the workshop together! If you register as a "hostess", you will have access for up to 4 people (including links to rewatch and access to our swag bag).
From fitness to meditation, health and beauty to pain management, weight lifting to Barre, there is something for YOU and we can't wait to share!
Register today for the whole workshop for the low price of $37! Want to host the workshop? Get access for you and 3 guests for $125!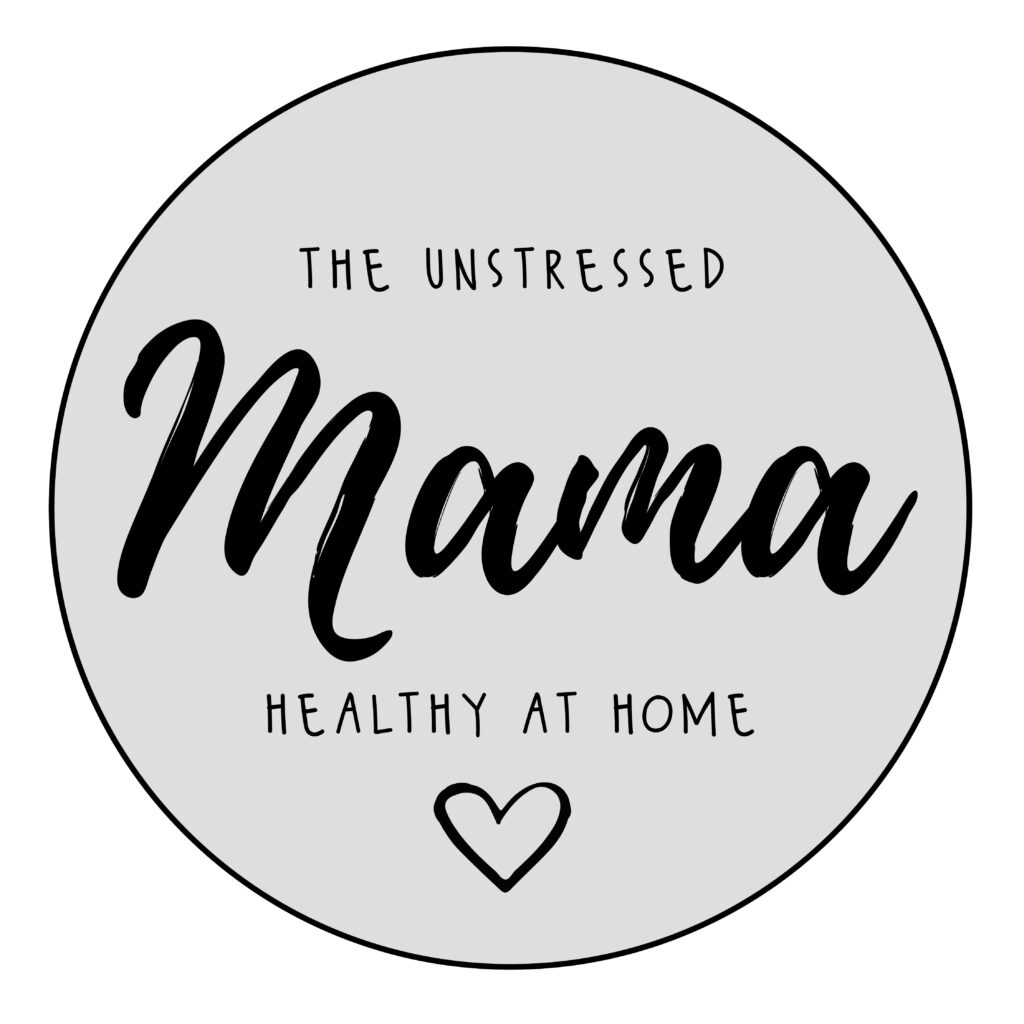 What can you expect from this workshop?
After attending The Unstressed Mama workshop you will:
Feel refreshed and energized
Have gained tools to better handle the daily stress you face
Be better able to take care of yourself, and consequently take care of others
Feel more confident in yourself
Feel supported by women who are experiences some of the same stresses and challenges as you
Have tools and resources to help you make and form habits that will benefit you DAILY, especially heading into this holiday season!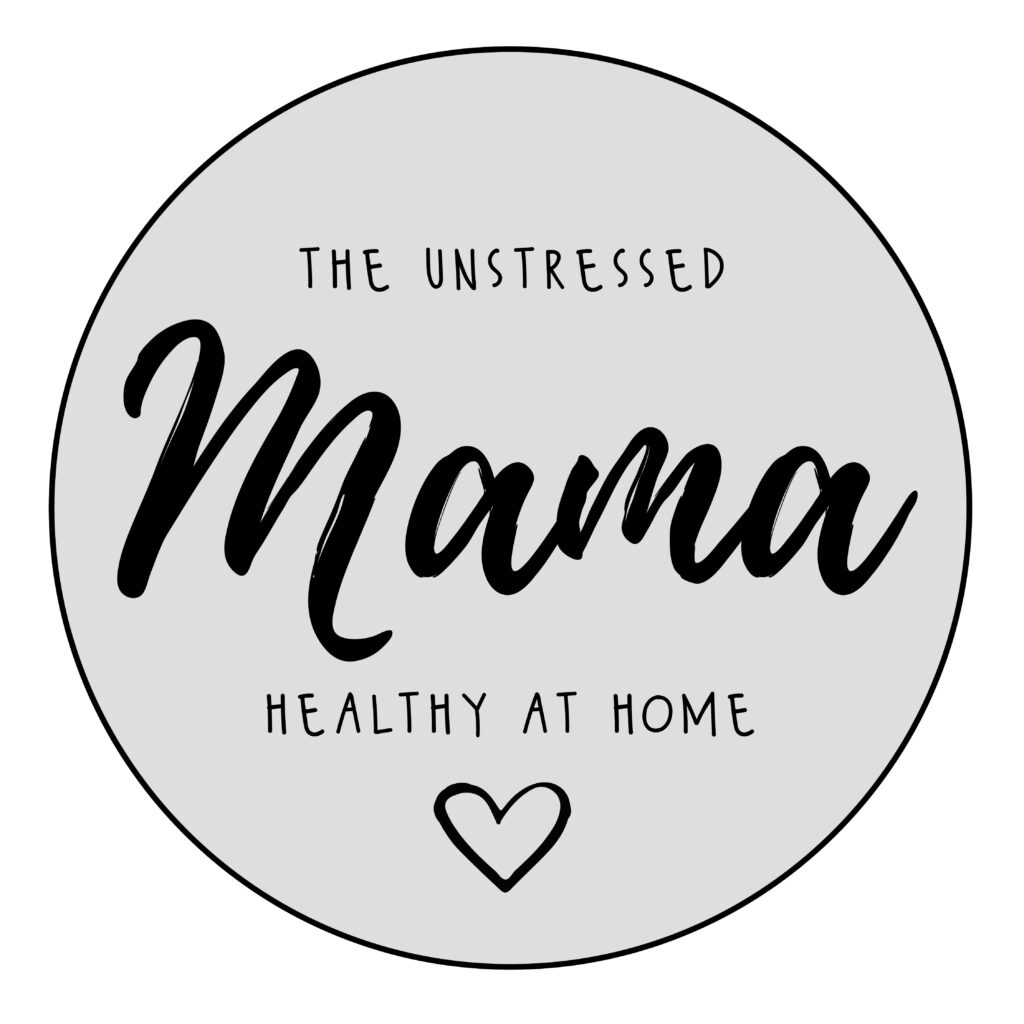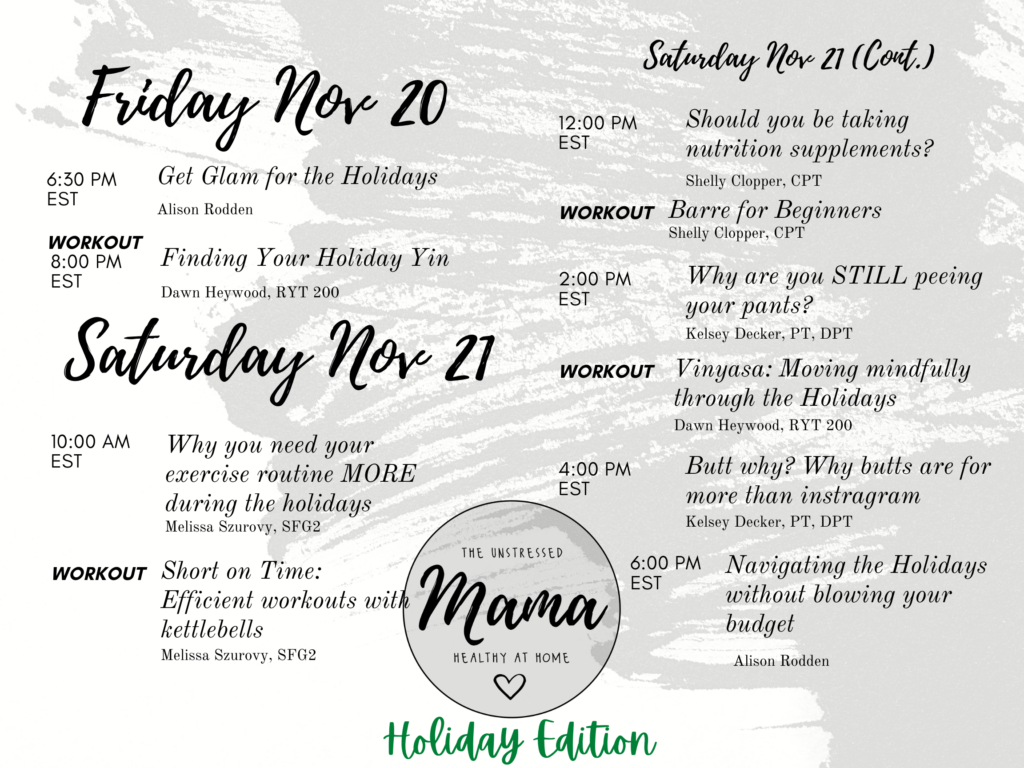 Who is The Unstressed Mama for?

Who is The Unstressed Mama not for?

Register today for the whole workshop for the low price of $37! Want to host the workshop? Get access for you and 3 guests for $125!
Meet The Mamas behind The Unstressed Mama
Shelly Clopper is your Fitness Coach for women who are wanting to improve their overall fitness and well-being. She specializes in helping her clients tone, weight train with confidence, gain core strength, improve stability and flexibility along with advocating pelvic floor health. She is a Certified Personal Trainer, Barre Instructor, Health & Wellness Consultant, Fitness Studio Owner, Runner, Wife, and Mom of two. 
Shelly teaches women how to build a strong foundation with barre inspired and low impact exercises that are perfect for beginners or a great cross training activity. She offers Live Virtual Barre, Bounce, & Bootcamp Classes and One-on-One Virtual Fitness Coaching.
Kelsey Decker is a wife, mom of 3, doctor of physical therapy, postnatal fitness specialist, exercise lover, and self proclaimed "nerd". She spent 12 years learning about the human body and how movement affects the body.
After watching women struggle establishing a fitness routine postpartum and feeling confident and comfortable in their postpartum bodies Kelsey has become passionate about helping moms learn how to use movement and exercise to feel strong, confident, comfortable, and incredibly capable in their postpartum body. 
Kelsey offers one on one evaluations and fitness coaching, an online coaching club, and has recently released a 12 week home based exercise program called "Functionally Fit Mama".
Dawn Heywood is a 200 hour registered yoga teacher with Yoga Alliance. With training in LifePower Yoga and its roots in Ashtanga yoga, she offers a practice that balances movement with breath. Dawn's passion is to teach her students to take time for themselves, slowing down and cultivating a practice that turns the attention inward. Dawn has been practicing yoga for 14 years. She offers virtual yoga classes and teaches for Yoga Support, a non-profit offering yoga for students recovering from surgery to remove brain tumors.
After working in the online brokerage space for 14 years, Alison founded Budgeting Basics and Beyond.  During her time working in the investment industry, she saw plenty of examples of what NOT to do with money.  She also went through a period in her life where she made a lot of irresponsible decisions with her own finances, and had to dig herself out from under bad credit and debt. 
Alison uses that knowledge to teach Moms and entrepreneurs how to have an organized budget and keep their financial lives running smoothly. She is all about using common sense practices combined with a side of hustle to reach and maintain financial goals. 
In the last year, she added a new side hustle that encompasses one of her passions, "clean" beauty.  The clean beauty movement is one that seeks to find and use beauty products such as lotion, soaps, makeup and more that do not contain harmful chemicals.  The beauty industry is very loosely regulated in the United States, so as people concerned with our health and mothers taking care of our children, it's up to us to do the research and know what's best.
Melissa is a full-time working mom of two kids, ages 3 & 5. She knows how hard it is to fit in all the requirements as a mom, wife and a full time job and fully knows how finding time for yourself is hard to do, yet so important. She started strength training as a hobby, and after becoming a mom, knew she wanted other moms to feel the excitement of getting STRONG and that became her new passion, helping you! 
With more than 6 years as a certified kettlebell instructor, certifications as a Postnatal Fitness Specialist and a Precision Nutrition Level 1 coach, and experience as a mom, she has the knowledge and background to help you reach your strength goals with out spending hours in the gym.
 The kettlebell is such a unique tool that can achieve strength and conditioning simultaneously. And as moms, we need all the time saving hacks we can get! While the kettlebell is her favorite type of weight, she knows how to modify movements for dumbbells, barbells and bodyweight and specifically for moms. 

Melissa offers her flagship 8 week program: The Powerful Mom Project, which focuses on kettlebell strength training for runners. She also offers one on one coaching, a monthly coaching club and a DIY Kettlebell Workout Bundle. In addition, she hosts two facebook communities: StrongMom RunClub & StrongMom StrongFamily Tribe. She looks forward to sharing your strength journey with you.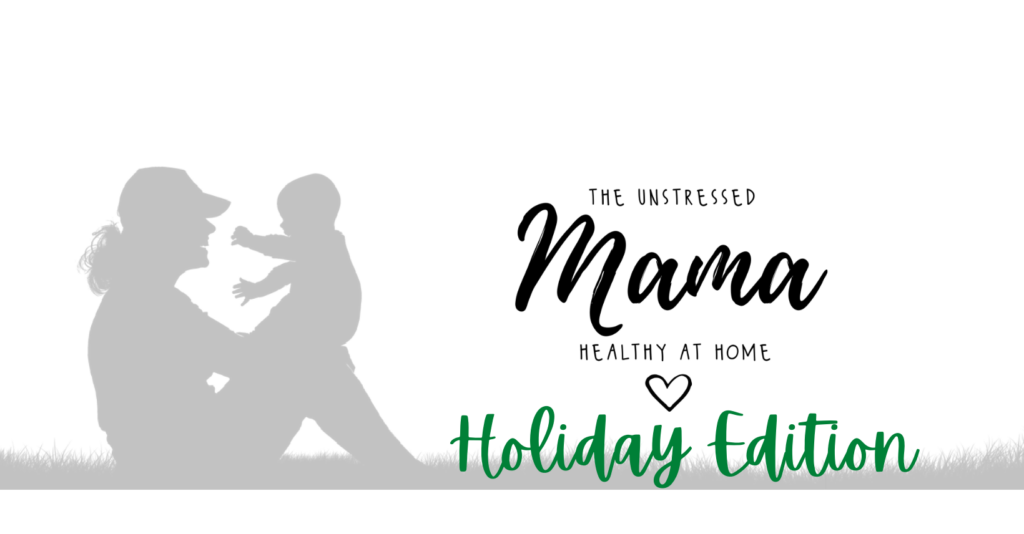 Are you ready to join us?
Sign up NOW and get access to all these courses and professionals for 2 days in November! We are so excited to share with you and help you become unstressed and healthy and home!
Register today for the whole workshop for the low price of $37! Want to host the workshop? Get access for you and 3 guests for $125!
Frequently Asked Questions
Q: Does registration cover just a few classes?
A: No! Registration for the workshop will give you access to ALL the classes listed above!
Q: What if I can't attend all the classes?
A: If you are unable to attend all the classes during the workshop weekend, you can opt to register to reiceve the recordings of each presentation to watch on your own time! 
Q: What are the dates?
A: November 20-21
Q: What time does it start?
A: The first class will start Friday, November 20th at 4:00 PM EST (3 CST, 2 MST, 1 PST)
Q: I see there is a hostess option, what is that?
A: If you want to enjoy the workshop with 3 of your girlfriends, signing up as a hostess will give all of you access to the workshop, replay links, and the swag bag full of goodies from each presenter!
Q: What platform will the workshop take place on?
A: All classes will be hosted via Zoom.
Q: How will I access the classes?
A: After registering for the workshop, you will be emailed information regarding accessing the classes.
Q: Who can I contact if I have any questions?
A: Any of the presenters would be happy to answer questions, or email questions to [email protected]
Q: Where do I sign up?
A: Right Here!
Register today for the whole workshop for the low price of $37! Want to host the workshop? Get access for you and 3 guests for $125!